Purified Water from Holyoke Distilled Water Incorporation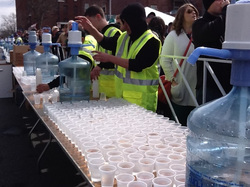 Purified Water for Industrial Use
Holyoke Distilled Water Inc. is a division of Laurel Pure, which caters to industrial companies. Our purified water is available as:
One-gallon jugs,
Five-gallon lab packs,
55-gallon barrels. (Refundable deposits are required for barrels)
Purified water is perfect for:
Lab testing,
Film coatings,
Autoclaves,
Forklift batteries,
Flushes,
Coolant systems
We offer competitive pricing and personalized customer service. Purified water ensures that your investments are well maintained and protected. View our
Quality report analysis
for more information.
---